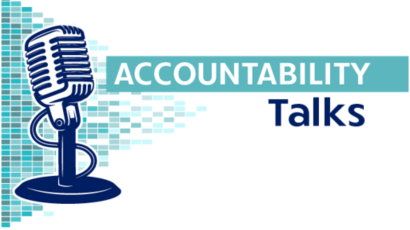 Washington, D.C. — July 19, 2018 — AOC Solutions, a financial management and accounting consulting firm, is excited to announce that Director, Paul Marshall has taken on the role as host of AGA's "Accountability Talks." Paul's dedication to AGA and extensive experience in the government space provide him the opportunity to delve deep into vital topics for each episode.
AGA launched the "Accountability Talks" podcast to focus on providing insight into the government accountability community. The podcast is comprised of a series of conversations from various individuals within the government community. Paul has commented: "I am fascinated that in just a few discussions I have learned things that will impact the work I do every day. I've also gained new perspectives and a better appreciation for the vast diversity of directions a career in government accountability can take you." AGA already has the following episodes available, with new episodes coming every month:
Episode 1: Enterprise Risk Management at the Architect of the Capitol

Episode 2: The AGA Journal

Episode 3: The U.S Cost Guard's Journey to Auditability

Episode 4: Grants Management

Episode 5: Jeff Steinhoff

Episode 6: AGA Young Professionals
All of these episodes can be accessed on AGA's website, Apple Podcast and Google Play!


Media and Analyst Contact
Nicole Gombos
AOC Solutions
nicole.gombos@aocsolutions.com
703.721.8771