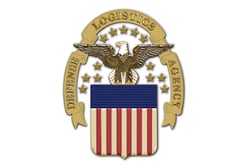 Fairfax, Virginia, December 13, 2022 — AOC Solutions has been awarded a five-year, multiple-award blanket purchase agreement (BPA) to provide financial improvements and audit readiness support services to the Defense Logistics Agency (DLA). This Service-Disabled, Veteran-Owned Small Business (SDVOSB) BPA was put in place to assist DLA with ensuring compliance with DoD FIAR guidance, implementation of an effective risk and controls program across the agency, address high priority, material weaknesses and support DLA in ensuring accurate and reliable financial statement reporting and operational effectiveness.
If you have experience working at DLA and implementing FIAR guidance visit the careers page of our website or email your resume to jobs@aocsolutions.com.
About AOC Solutions
AOC Solutions, Inc. is a Service-Disabled, Veteran-Owned Small Business (SDVOSB) headquartered in Fairfax, VA. Founded in 1996, AOC has over 26 years of experience providing accounting, audit, and consulting services to Federal agencies. AOC utilizes over 20 years of combined experience and expertise to support each clients' unique requirements, assisting in solving their most complex business problems; and delivering successful results.